AMENITIES
180+ Acres
Parking: 2,000+ Spaces
Indoor Sports Center
Skybox
Wedgbury Stadium
26 Outdoor Soccer Fields
7 Turf Fields (lights)
3 Sand Volleyball Courts
Concessions
Restrooms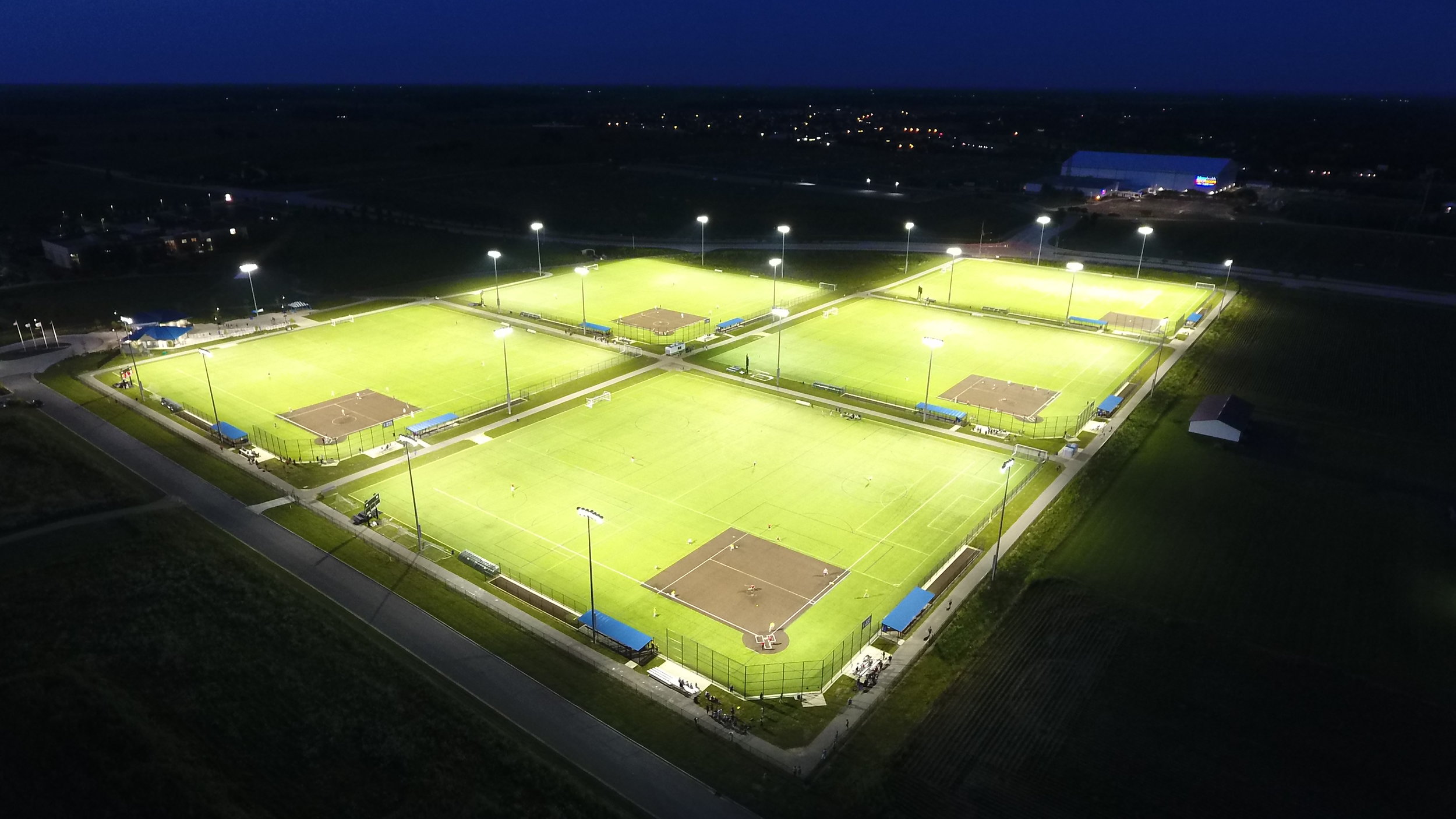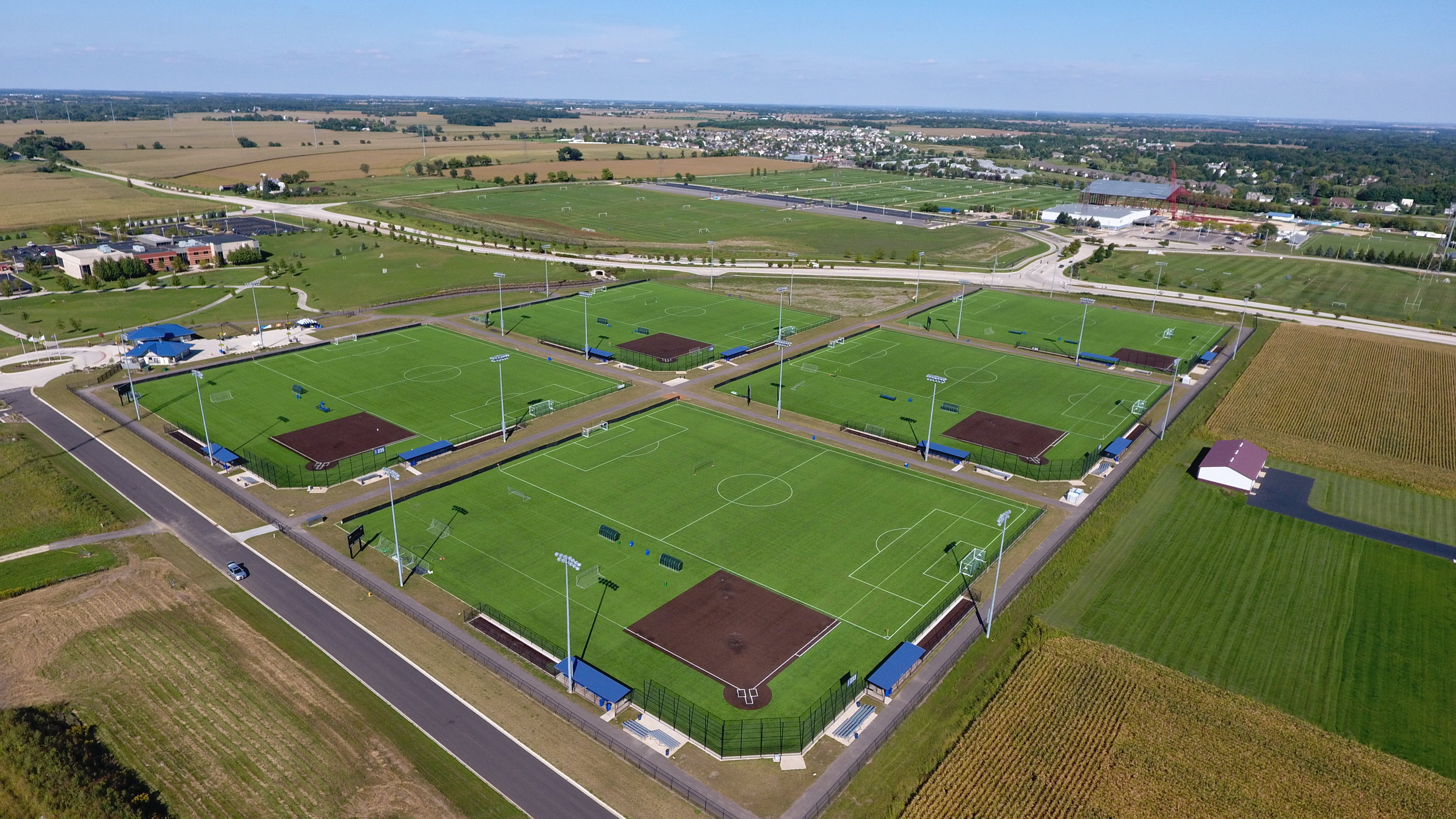 The Indoor Sports Center at Mercyhealth Sportscore Two is a multi-sport indoor facility, featuring locker rooms, a sports equipment store, and Skybox restaurant and sports bar.
Skybox
Skybox offers a fun sports atmosphere featuring food, drinks, televisions, video gaming machines, and four Full Swing Pro 2 golf/multisport simulators that allows you to play 84 world-class golf courses, and other sports like football, soccer, baseball, basketball, hockey, zombie dodgeball, and more.
Wedgbury Stadium
Mercyhealth Sportscore Two is also home to Wedgbury Stadium, which seats 2,500 spectators, and has hosted IHSA State High School Soccer Finals, pro football games, National Rugby Finals, college rugby championships, professional soccer games with international teams, and USSL W. League Soccer Finals.
In 2016, the facility was upgraded to include new synthetic turf field (highest quality in the market today), new NCAA professional level lighting, new pathways and restrooms building, and is now FIFA certified.
The complex also includes indoor and outdoor concession and picnic areas, indoor and outdoor dining with a restaurant overlooking the fields, a tournament staging area for pictures, a playground, and ample parking.
The stadium is named in honor of Donald "Doc" Wedgbury's father, Russell.
8800 E. Riverside Blvd. | Loves Park, IL 61111 | 815-987-8890